See on Scoop.it – Tracking Transmedia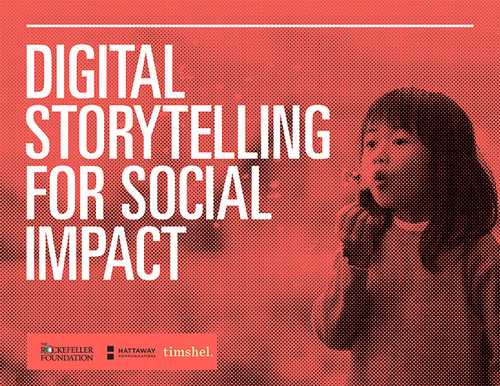 'Few would deny that storytelling is a powerful tool for inspiring action and change and influencing thought leaders, funders, and decision makers. In the digital era, the shape and delivery of stories has shifted dramatically. Long-form narrative and conventional journalism now share the stage with messages of 140 characters or fewer and images that disappear seconds after they are opened.
While there have never been more ways to reach audiences, it has also never been more difficult to really reach them.
The Foundation recognizes a big opportunity in this intersection of story and technology, and has launched a project to consider the role that digital technology can play in elevating the practice of storytelling as a means to improve the well-being of the poor and vulnerable around the world.
We drew the insights and ideas in this report from interviews and roundtable discussions with thought leaders in entertainment media and news, brand strategy, technology, philanthropy, government, nonprofits, and business. We conducted a technical platform assessment and landscape analysis to evaluate the current state of digital storytelling. We explored the power of narrative and networked communication to expand reach and influence. We also identified unmet supply and demand needs in the field and opportunities for innovation….'