Immersive journalism project strikes a chord at global forum
See on Scoop.it – Tracking Transmedia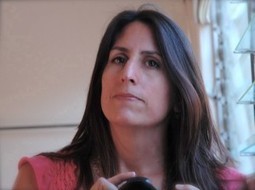 "At the 2014 World Economic Forum held last month in Davos, Switzerland, Media Arts + Practice PhD candidate Nonny de la Penapresented her signature work in immersive journalism on the Middle Eastern conflict.
"Project Syria" transforms a YouTube clip of an attack in Aleppo into an immersive experience created in a virtual reality.
"Davos was an extraordinary opportunity to reach some of the world's top leaders on one of the most important stories of our day — Syria," De La Pena said. "The fact that immersive journalism can make people feel as if they are present on scene was clearly evident as our piece, which puts people on the streets in Aleppo, moved numerous folks to tears."
siobhan-o-flynn's insight:
Currently showing at The Victoria & Albert Museum:
"DISPLAY: Put on a headset to 'walk' the streets of Aleppo and enter a refugee camp full of children, as real events occur. The ongoing war in Syria has displaced nearly a third of the population; a terrible truth that can be hard to grasp at a distance. Project Syria uses cutting-edge virtual reality technology to remove that distance.
This original and thought-provoking piece of documentary journalism is created from real audio, video and photographs. Originally commissioned by the World Economic Forum and created at the University of Southern California School of Cinematic Arts, Project Syria will be at the V&A during Refugee Week 2014."
See on news.usc.edu