Transmedia Storytelling for Content Creators by @jasonkonopinski | Spin Sucks
See on Scoop.it – Tracking Transmedia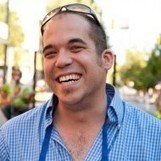 Transmedia storytelling is technique that ties multiple platforms together allowing content creators to build communities of passionate and engaged advocates.
Heroes on NBC is often cited as a great pop-culture example of transmedia in practice.
Mimicking the aesthetic style and storytelling conventions of American comic books (using multi-episode story arcs that build upon a larger, more encompassing arc), the series used digital technologies to deepen the audience experience and carry the story through various mediums, ultimately making the characters more compelling and memorable.
A digital web series, Heroes 360 Experience, was created to explore the Heroes universe and build the show's mythology. Other official Heroes media included print publications, action figures, tie-in and interactive websites, and a mobile game.
NBC Digital Entertainment released a series of online content in 2008, including more original web content, wireless iTV interactivity, graphic novels available for mobile viewing, and webisodes.
In a promotion called Create Your Hero (sponsored by Sprint), fans were called on to vote on personality and physical attributes for the creation of a new hero character for an original, live-action series that ran on NBC.com.
The result: A brand franchise that tells a much richer story than the primary text upon which the brand was built….
See on spinsucks.com