You Know What's Cooler Than A Billion Dollars? A Billion Users. | TechCrunch
See on Scoop.it – Tracking Transmedia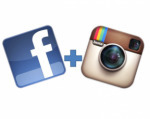 Editor's note: Benjy Weinberger is foursquare's West Coast Engineering Lead. He previously worked on infrastructure and revenue engineering at Twitter, and before that spent eight years at Google, working on search and ads engineering.
[Full disclosure: I have never worked at Facebook, and own no Facebook stock, but I do know and respect many people who work there.]
The sharp declines in Facebook's stock price since their IPO have lead to a frenzy of alarmed comment, some going as far to declare the company in a state of emergency. I'm not sure I agree.
First, the facts: Facebook has been around for only 8 years, has a mere 4000 employees, and yet has over half a billion daily active users almost a billion monthly active users.
See on techcrunch.com