Fabulous:5 Scientific Explanations for Game of Thrones' Messed-Up Seasons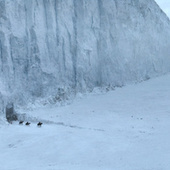 We real-world Earthlings take for granted that the seasons will change on schedule. Our planet's clockwork-like seasonality allows us to predict the passage of time with complete precision, and we can always be sure that spring is right around the corner. The same cannot be said, however, for the unlucky inhabitants of George R. R. Martin's Westeros.
Why is this? And what are the possible scientific explanations for Westeros' long, unpredictable seasons?
See on io9.com