Simon Staffans on: Closed or open participation in transmedia?
See on Scoop.it – Tracking Transmedia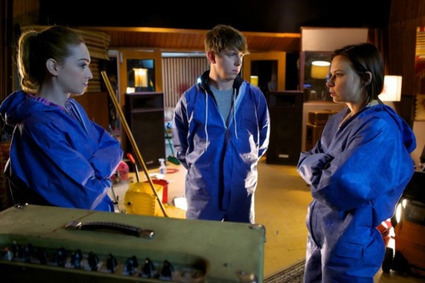 "We hosted our bi-monthly MindClub in Vasa, Finland, the other day, and had the great pleasure of welcoming Christy Dena as our main speaker. Something in particular stuck to my mind from the chat with Christy and other participants afterwards, and that's what this brief post is about.
See, transmedia is many times (and in my opinion most often should be) inclusive of the audience and encouraging audience participation in one way or another (just googling "audience participation in transmedia" yields 80k+ hits, for instance). But then, opinions start to differ, especially regarding the level and the way and the openness of the participation.
Now, any participation must, naturally, make sense within the scope of the project and as a part of the story world. If this is a given, however, we come to the question of the nature of the participation…"
See on muchtoolong.blogspot.fr