Augmented Reality Avatar 'Top Gear' Host Narrates London Museum Exhibits
See on Scoop.it – Pervasive Entertainment Times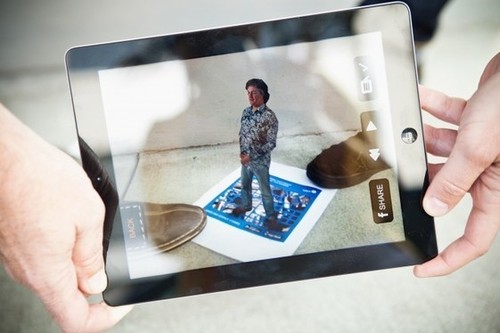 Augmented reality is dazzling when used appropriately.
The Science Museum in London's exhibit on the Making of the Modern World looks to be a wonderfully educational experience about how specific technologies have propelled human history forward. And the exhibit gets an interactive boost with the addition of the Science Stories app available for iOS ($3) and Android ($3.20). The app features "Top Gear" host and all-around technology fan James May waxing poetic on why advancements like the Eilean Glas lighthouse and Cray supercomputer deserve a special place in history.
The app doesn't just present video of James May talking — it goes the extra step by delivering a three-dimensional avatar of James May. Basically, you launch the app and point your smartphone camera at a "marker" that the app recognizes as an area on which to project the James May avatar.
See on www.wired.com